Choosing the Right Turf For You
Artificial grass is beloved by homeowners and property managers throughout the country for good reason. Not only is it more durable than natural grass, but it also remains perfectly green and pristine all year long, enhancing curb appeal and increasing property value.
Although all SGW synthetic turf products are equally beautiful, they aren't all the same. Our artificial grass products are available in a variety of colors, heights, densities and other features that accommodate a range of residential and commercial needs. With dozens of turf varieties available, it can be difficult to know where to begin. Luckily, SGW is here to help with a guide to the most important factors to consider when choosing artificial grass.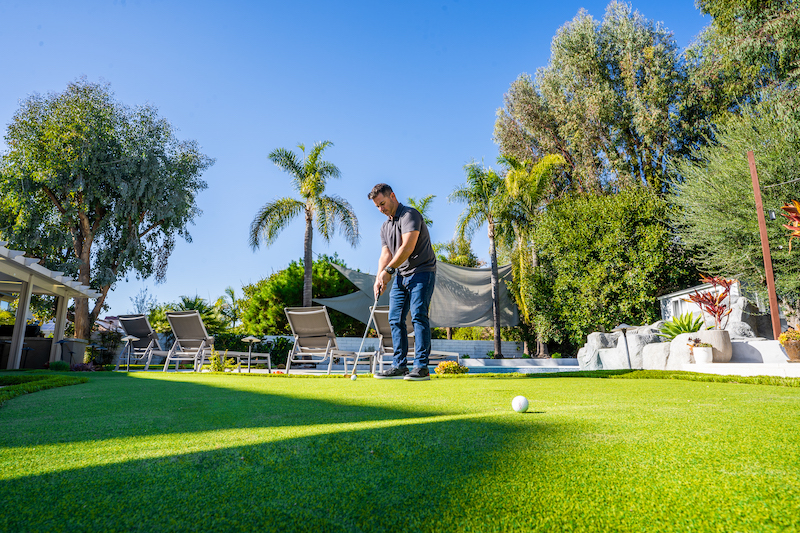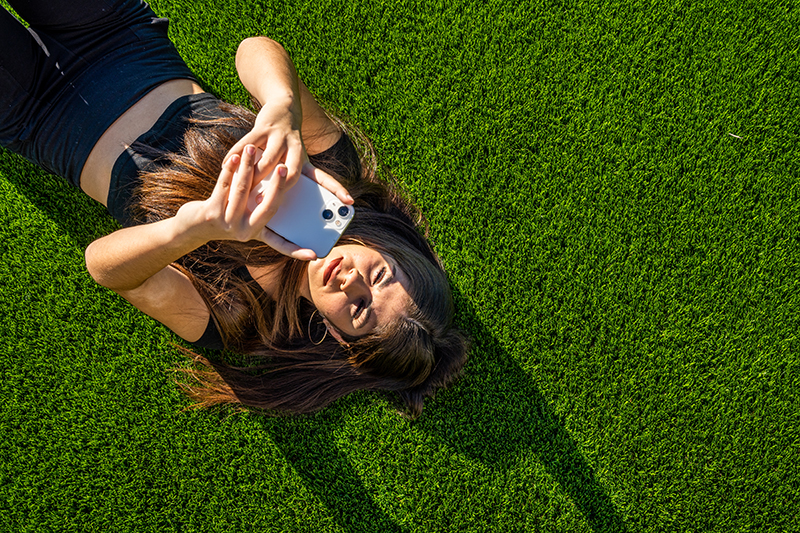 Qualities of Superior Synthetic Turf
Regardless of functional needs or property size, everyone who purchases synthetic grass is seeking the same thing: high-quality turf that lasts. No matter what style of synthetic grass you choose, it's important to install a product that is beautiful, functional and that will give you the most for your money.
Three key indicators of high-quality synthetic turf are:
Realistic appearance: Synthetic grass gets a bad rap for the plastic-looking turf of the 80s and 90s. Today's artificial grass is incredibly realistic looking, manufactured to perfectly replicate a well-manicured natural grass lawn. SGW turf products are made with dual blade tones and contrasting thatch for a hyper-realistic appearance, and all of our synthetic grass varieties are family-friendly and soft to the touch.
Unparalleled drainage: Drainage is an essential component of any superior artificial grass installation. Without efficient drainage, your landscaping can be susceptible to standing water, mold growth and bacteria accumulation. Choose an artificial grass product that suits your climate and functional needs — one with a high enough drainage rate to withstand the elements and keep your turf grass dry when you need it.
High blade density: Pile heights and blade densities play a crucial role in the appearance and performance of your artificial grass. Low pile heights and blade densities can leave your lawn looking patchy and sparse, while higher blade densities offer the lush appearance that most property owners are looking for. However, long pile heights can be detrimental to high-performance turf in certain commercial applications. To find the ideal pile height and face weight for your needs, speak to an SGW team member or consult your installer.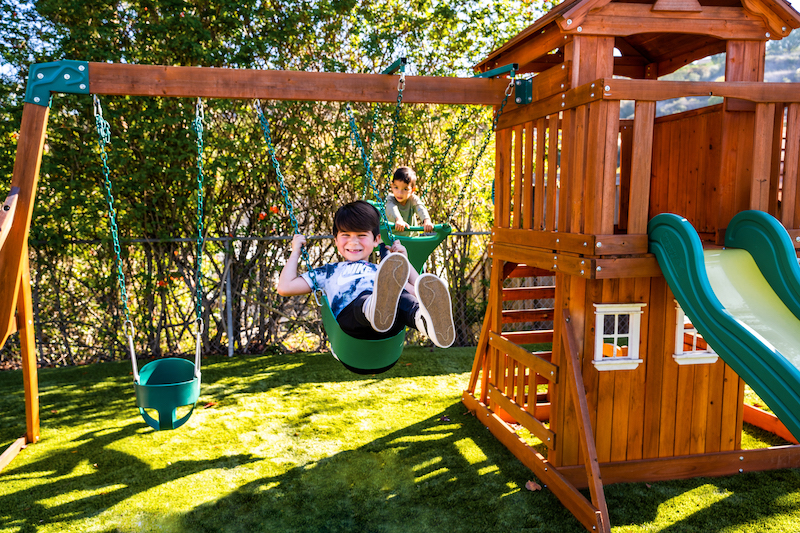 What to Consider When Choosing Your Artificial Grass
All Synthetic Grass Warehouse artificial turf products are the highest quality available on the market, but which product is best for you will depend on your unique needs. Consider these additional factors when finalizing your product decision:
Budget: Determine how much you're willing to spend on your synthetic grass landscaping, and determine which factors are most important to you. You may have to make sacrifices to remain under budget, so prioritize those factors early on. However, you shouldn't sacrifice quality entirely just for a cheap product. Think about the return on investment, and carefully consider which product will be the most worth it in the long run.
Function: At Synthetic Grass Warehouse, we have dozens of artificial turf products that are each specially manufactured to suit unique functional needs. Whether you need lush landscape turf, a home putting green or a commercial athletic field, there's an ideal artificial grass product for your use case.
Users: Who will be using the synthetic grass area? If you have kids, an IPEMA-certified PlayScapes system may be best to better protect little ones from falls. If you have pets or run a pet-friendly facility, pet turf with ultra-efficient drainage can help prevent odors and make cleanup hassle-free.
Our Commitment
We are committed to providing the best artificial turf products at competitive prices. Our warehouse carries the most advanced synthetic grass products available, engineered to look and feel like real grass. Every turf product is made with high quality materials that are safe for everyone, especially children and pets.

Industry Leaders
SGW Arizona has always stood out among competitors, offering new products with the latest technology.
Service Oriented
The only thing better than our grass is our customer service. Our staff is committed to providing the best experience possible for our clients.

Quality Driven
At SGW Arizona we only offer products that maintains a high standard of quality. Backed by up to a 10 year warranty for Arizona, the best in the industry.